News

Equipment

Projects

Photogallery

Artists

Links

Home
Studio - click pictures for more info.

Controlroom 21 m2
In the controlroom we have all necessarily equipment to produce music.

Studioroom 3 m2
For total silence, the studio room is sound insulated with high quality materials.
The walls are 35cm thick.

Bedroom 6 m2
We have an bedroom located in the corner of the studio location.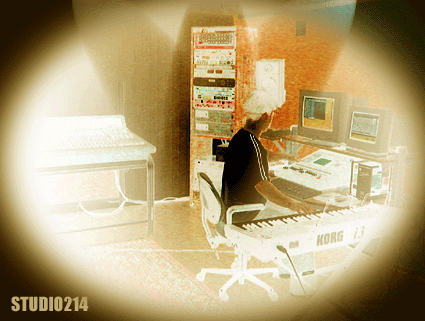 HISTORY

R & M Studio was founded in 1997 in Gothenburg.
The goal was to build a professional studio withuser-friendly environment.

"It all begun in June 1996 when Reijo and I were trying to figure out how and where to record
our songs. Reijo had already started recording for his upcoming CD in Finland and I was
trying to find a studio to do mine. We came to a conclusion that it would be best to have
a studio of our own."

In November of the same year Reijo and Marko decided to build their
own studio. It was a huge task to figure out how everything should be designed and which
equipment were most necessary in the beginning. "We shared the task. Reijo took care of the
interior design and I concentarated on the technical side of it."

The whole studio was completed in late 1997 and has been very active having
a wide variety of artists recording their songs around the clock (from I O N's dance beats
to children's choir). In November 2001 everything came to a halt..
The studio had been inactive for the most part, so we changed the interior and reduced the size
of the studio room to create space for a bedroom :).

The dream of a professional studio has finally materialized. .

Last updated 020918 by Marco